Beautiful, white teeth, without discoloration, is something everyone longs for. However, it is a fact that over time and due to many conditions, our teeth can lose their natural color. Discolored, stained teeth steal the looks and confidence of a person. Teeth whitening is a well-established procedure that can restore the color of the teeth to a large extent. Today it is one of the most popular elective dental treatments opted for.
What is teeth whitening?
Teeth whitening is a process that helps remove the discoloration of teeth and makes them appear whiter and brighter. In this, the surface of the teeth is cleaned using whitening products without involving any invasive procedures. It can involve the removal of food debris, removing the stains on teeth, and enhancing the shade of the teeth to a whiter one. 
Is whitening the same as bleaching?
Teeth whitening is done with whitening products but it could be bleaching or non-bleaching whitening products. Though both the terms "whitening" and "bleaching" are used interchangeably, the US Food and Drug Administration holds the view that "bleaching" is to be used only when the whitening agent contains bleaching peroxides such as hydrogen or carbamide peroxide. If a product removes debris and light stains then it is a whitening product. Whitening with bleaching products remove deep stains as well and impart a whiter look. 
Why is it necessary to whiten teeth?
Teeth whitening is an effective way to enhance and brighten the natural color of teeth without removing any tooth structure. It is a very effective tool to whiten discolored teeth. Normally, over years, teeth lose their whiteness and brightness due to constant use and improper oral hygiene. Foods like tea and coffee, as well as smoking and tobacco use can cause staining that may be hard to remove with brushing alone. Tartar can result in yellowed teeth. Also, long-term use of certain medicines such as antibiotics is known to cause stains. 
Stained teeth can lower confidence, especially when the stains are pronounced. Bright and white teeth improve the overall look of a person and also improve self-confidence. 
Is it worth getting your teeth whitened at the dentist?
Teeth can be whitened through whitening products available over the counter as well as with the use of professional products. A dentist will professionally bleach and whiten the teeth. A shield is placed to protect the gums, followed by the application of the whitening agent. The active ingredient in the whitening agents mostly includes 10 percent carbamide peroxide. When water comes in contact with this ingredient, hydrogen peroxide, the bleaching part, is released and this lightens the teeth. It is a very predictable process that works for nearly 90 percent of the patients. The good part about professional whitening is the fact that an assessment of the teeth is made before the whitening process. The client is provided feedback on the extent of whitening he can expect or if whitening is suggested at all. Also, a professional dentist will take care to protect the other parts of the mouth to ensure that they are safe during the whitening procedure. Since it is done with the oversight of a dentist, the effect is long-lasting and safe. 
Does whitening work well for all?
Teeth whitening is effective in providing an attractive and confident look. For most people, it works very well. However, it may not be an option for all and a dentist can recommend if it is suitable or not. The process works well for teeth discolored over time by consumption of tea, coffee, or certain types of colored food for a long time. These normally have yellow, brown, or orange stains and are easier to whiten. Stains with grey hues caused by smoking, fluorosis, or tetracycline are comparatively difficult to lighten. The whitening may not be as brightly visible as with other types of stains. However, there are certain conditions where the dentist may not recommend whitening. Those having sensitive teeth, worn-out enamel, or periodontal diseases may be discouraged to undergo such a procedure. Hence, it is always advised to get whitening done under a dentist's care. Also, the whitening process is applicable only for natural teeth and does not work for artificial or false teeth, or on existing fillings. 
Does teeth whitening last long?
The longevity of a teeth whitening process depends on how well one maintains oral hygiene and also on personal habits. Regular smoking or drinking too much tea, coffee, or wine may reduce the whitening effect and may need a touch-up. The re-whitening or touching up process needs much less time than the first time. However, if the advice of the dentist is followed with the maintenance of good oral hygiene, teeth whitening can last for a long time. 
Are there any side effects of teeth whitening?
Teeth whitening is a non-invasive and safe procedure. It may be possible that in a few cases the bleaching gel may cause teeth sensitivity but it is mild and temporary. There are also many bleaching gels that contain desensitizing agents which control this sensitivity to a large extent. Done with the dentist, it is well managed and controlled and the problem may not occur. In case there is sensitivity, using desensitizing toothpaste for a few days may help. 
Is the procedure costly?Teeth whitening is a relatively simple dental procedure and a great option to freshen up your smile. There are over-the-counter whitening ingredients also available but it is best to consult with a dentist and do the procedure with well-researched products under the care of a dentist. That makes the whitening last long and be cost-effective as well.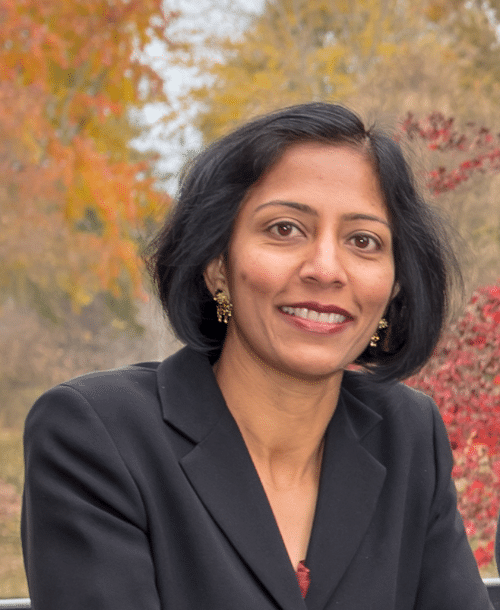 Dr. Smita Warrier graduated dental school in 2004 from Tufts University in Boston. She relocated to Charlotte shortly after and started her practice in Ballantyne in 2007. She is very passionate about dentistry and providing top-notch care to her patients. She is a member of the American Dental Association as well as local and state dental organizations. She feels very strongly about staying abreast of the latest technologies and treatment care modalities and dedicates many hours in continuing education. She has been an Invisalign certified provider since 2006.
In her spare time, she likes to run, bike, hike and read. She has done countless half-marathons and several half Ironmans. You can usually find her on the weekends running at the greenway or hiking up in the mountains of beautiful North Carolina with her husband and two boys.