If you have seen some blood in your sink lately while brushing, the bleeding can be the first warning sign that you have Gum Disease. Gum disease like gingivitis starts as an infection in the gum. When left untreated, the infection can travel below your gum line into your bone, leading to a more severe form of gum disease called periodontitis.
With proper Gum Disease Treatment and swift action, you can offset damage to your gums and prevent the disease from progressing.
Can Gum Disease be cured?
Many patients ask us, how do you fix gum disease?
Early-stage gum disease, or gingivitis, is the easiest to reverse. With regular cleanings and dental checkups, you can catch the early signs of gingivitis, and in most cases, you can cure gums at this stage. But once the disease progresses and you suspect you have periodontitis, know that it can't be cured, only treated.
Therefore, we recommend that you seek help from your dentist as soon as possible. Then, you can set up a treatment plan with your dentist to get your mouth healthy again and get you out of pain. So, even if you can't cure gum disease, it can be reversed.
Understanding Gum Diseases
Gums are the part of soft tissues in our mouth. Healthy gums are firm and have a pale pink hue. They fit snugly around the teeth. Gum disease or periodontal disease is caused by plaque, a bacteria built up on the teeth due to a lack of good dental hygiene. Built-up, hardened plaque leads to tartar forming on the teeth.
Some people and certain medical conditions or lifestyle choices make you more susceptible to gum disease.
Read on!
Regular brushing and flossing at home can remove plaque, but you need to seek dental care for tartar.
How do you know if you have Gum Disease?
Want to know what are the symptoms of gum disease, gingivitis, or periodontitis?
If you have swollen or puffy gums that are bright red, dusky red, or purplish, or your gums bleed easily, start seeking your dentist right away.
Gums that feel tender to touch and that bleed easily indicate that you have some gum disease. Got a pink -tint on your toothbrush after brushing? That could be blood from your gums.
Try spitting while you are brushing or flossing your teeth.
Are there some specks of blood?
It would help if you had a more thorough examination. Bad breath, pus between teeth and gums, loose teeth or sudden loss of teeth or even new spaces developing between your teeth, receding gums, or painful chewing are all signs that gums are affected.
According to the National Institute of Dental and Craniofacial Research, the most common symptoms of gum disease are:
Red, bleeding gums is one of the most common indicators that you have gum disease. If you have any or more of the above symptoms, you need to start taking care of your gums on priority.
Certain conditions that can cause Gum Disease
Certain lifestyle factors and medical conditions make you more susceptible to gum disease. Poor oral health habits, smoking or chewing tobacco, recreational drug use like smoking marijuana or vaping, inadequate nutrition, Vitamin C deficiency, and obesity can develop Gum Disease or Gingivitis.
If you are undergoing hormonal changes related to pregnancy or menopause or have conditions that cause decreased immunity like leukemia, HIV/AIDS, or certain diseases such as diabetes, rheumatoid arthritis, Crohn's disease, you are a probable candidate for gum disease.
The medications may cause dry mouth and gum changes that, if ignored, could lead to gum diseases.
How does your dentist know you have Gum Disease?
You must visit your dentist for gum disease that has progressed. Your dentist will examine your mouth thoroughly for all the telltale signs we discussed above. However, it can be challenging for people to see how far the disease has progressed on their own- like excessive plaque and tartar buildup.
Your dentist will also look for several different signs to assess the status of your gum disease. For example, certain health conditions like HIV/AIDS, smoking, certain medications, even your hormones could be the cause of gum disease.
Using a simple dental probe, your dentist can check for deep pockets and measure them, a sign of gum disease. Your dentist can also have x-rays to determine the severity of periodontitis if they find a significant depth in the pockets.
Can gum disease be reversed?
Regular dental hygiene practices can reverse the effects and progress of gum disease and maintain better gum health. If you want to reverse gum disease, follow these tips religiously.
Things to do at home to avoid Gum Disease
To reduce the risk of your gum disease aggravating periodontitis, here are some tips that you can follow at home. Try these measures to reduce or prevent periodontitis.
How long does it take to get rid of Gum Disease?
Usually, gum disease or gingivitis takes about 10-14 days to get cured. In extreme cases, it might take longer to get rid of gum diseases. The best way to keep it away is to maintain regular dental hygiene and keep up with your dental appointments.
Can your dentist fix your gums and cure you of gum diseases? We can surely give it our best shot. But, unfortunately, there's not going to be a permanent fix for gum disease. You can only manage and minimize the causes as well as the symptoms.
What are the most common ways of treating gum disease?
If you think you have gum disease and symptoms have been obvious, know that it is not treatable at home. Every patient has a different need based on their lifestyle choices and dental hygiene. Therefore, you will need to see your dentist and assess the level of disease to determine the best course of action.
Through gum disease or periodontitis treatment your dentist aims to thoroughly clean the pockets around your teeth and thus prevent further damage to the surrounding bone. Early to moderate stages require non-surgical treatments like scaling, root planing, and your periodontist, dentist, or dental hygienist might prescribe topical or oral antibiotics to help control the infection.
In advanced cases, sometimes, surgical treatments are the best and only course of action. Flap surgery, soft tissue grafts, bone grafting, guided tissue regenerations, and tissue stimulating proteins are administered. The best chance of having a successful treatment for gum disease is to adopt a good daily oral care routine, manage your underlying health conditions that could affect your dental health, and stop tobacco use.
Risk factors of Gum Disease
There are several severe implications of gum disease. First, periodontitis can cause tooth loss. Second, the bacteria responsible for periodontitis can enter your bloodstream through the gum tissue, possibly affecting other parts of your body. For example, periodontitis is linked with respiratory disease, rheumatoid arthritis, coronary artery disease, and problems controlling blood sugar in diabetes.
The best way to prevent gum diseases and periodontitis is to follow a program of good oral hygiene, one that must begin early and is practiced consistently throughout life.
Periodontitis is common but largely preventable. It's usually the direct result of poor oral hygiene and ignoring telltale signs. Never skip your dental appointments. Brushing at least twice a day, flossing daily, and getting regular dental checkups can significantly improve your chances of successful treatment for periodontitis and can also reduce your chance of developing it.
If you suspect you have gum disease or have any other dental issues, call our team at Warrier Family Dentistry.
We are the family dentists of choice of several families in Charlotte, serving Ballantyne and surrounding areas. Our team of expert dentists focuses on patient care with state-of-the-art dental techniques in a warm, friendly atmosphere; for you and your family. All insurance accepted.
Call for an appointment now at 704 544 5500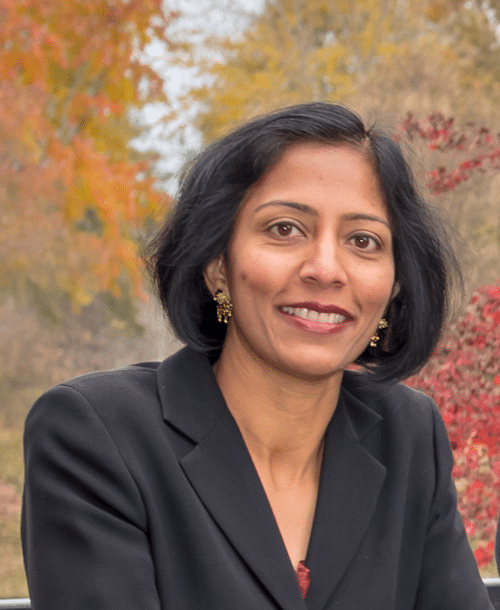 Dr. Smita Warrier graduated dental school in 2004 from Tufts University in Boston. She relocated to Charlotte shortly after and started her practice in Ballantyne in 2007. She is very passionate about dentistry and providing top-notch care to her patients. She is a member of the American Dental Association as well as local and state dental organizations. She feels very strongly about staying abreast of the latest technologies and treatment care modalities and dedicates many hours in continuing education. She has been an Invisalign certified provider since 2006.
In her spare time, she likes to run, bike, hike and read. She has done countless half-marathons and several half Ironmans. You can usually find her on the weekends running at the greenway or hiking up in the mountains of beautiful North Carolina with her husband and two boys.